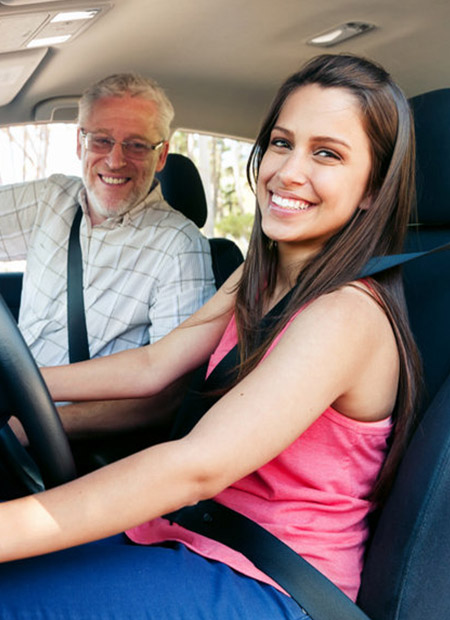 [wprevpro_usetemplate tid="4"]
---
Student In Car Driving Lessons
Behind the wheel training to improve technique.
Students of all ages who want to learn safe driving techniques, can now safely get behind the wheel with one of our patient, friendly and professional driving instructors. We offer various package deals for the brand new driver to the experienced driver who just needs to polish his/her driving skills prior to a DMV test.



We offer:
• Two hour lessons, per session
• Private lessons
• Free pick up from home, school or work



We will teach the DMV way, preparing you for the DMV drive test:
• Hand over Hand steering
• Defensive driving
• Freeway driving
• Parking/Reversing
• Heavy traffic driving
• Lots more


Our instructors are licensed by the state of California, extensive background check by the DOJ and the state of California. Regular physical checkups as required by the DMV.

Our cars are always clean dual brakes and mirrors well insured and ready to teach.



Student DMV Test
We will make the appointment for you if possible. Instructor will pick you up one hour prior to the test and review all the car instruments and controls, drive with you and prepare you for the test. Take you to the DMV and wait with you till you test and receive your license. Our car, our insurance!!